The Manhattan real estate market got hit really hard through the pandemic. While the rest of the country was heating up, we were sitting with inventory and not buyers.
That ended this year with vaccination, retail, entertainment opening up, massive amounts of unspent cash, low-interest rates, and talk of inflation coming along, and May was been another really active month for the real estate market, with a total count of around 1,608 contracts signed.
In the last 6 months, we have been clearly moving into the Seller's market territory. The prices are still holding, allowing for buyers to still get in at a discount comparing to the market historically, and sellers are understanding the reality on the grown, and it is that sellers correct positioning in the market that is allowing for deals to take place.
The graph below is the UrbanDigs Market Pulse. It is the ratio between available supply and pending sales. The trend is clear.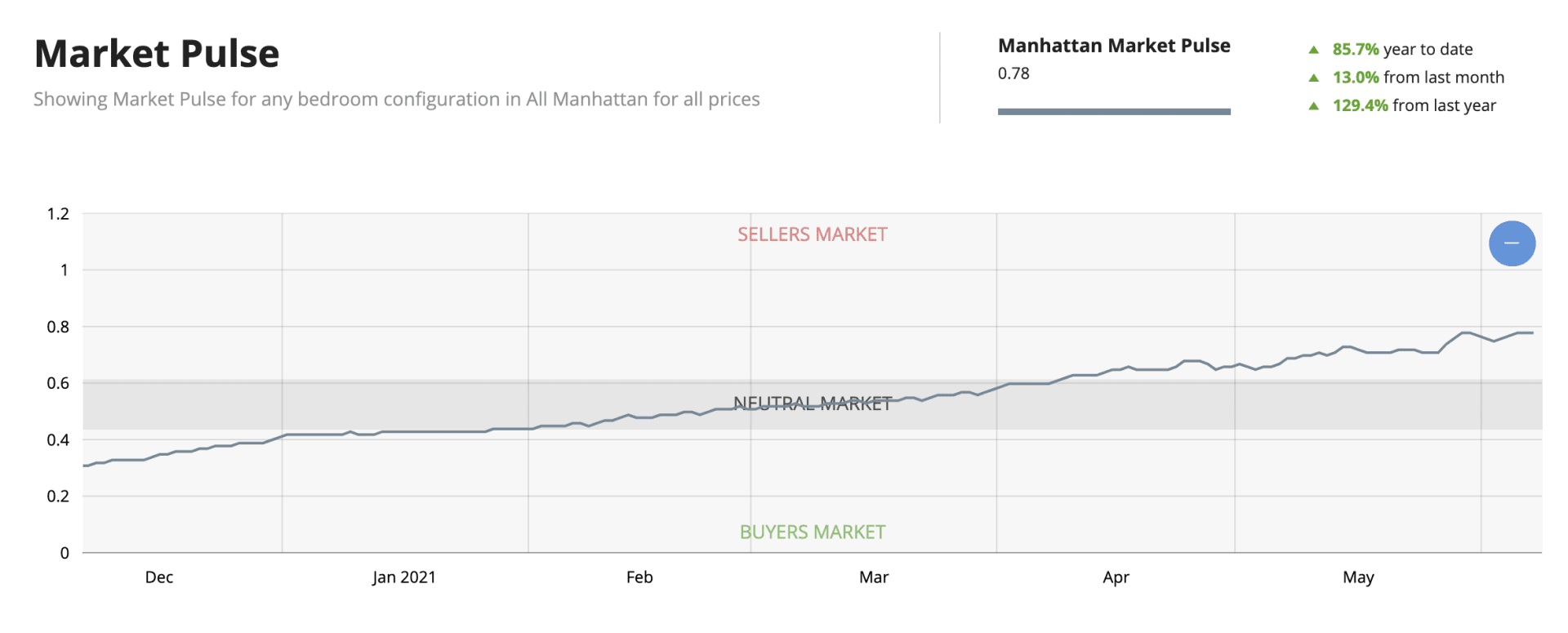 Of course, this will vary depending. on the type of property and the location, and we will be happy to hop on a call and discuss your specific property.
In the meantime, you might want to check out our monthly market snapshot by clicking the link below.
Market Snapshot May 2021 - Thrive